2019 was another busy year for Roadgrip.  From race track markings and car park lining to airfield grooving and asphalt preservation, the Roadgrip team have worked nationwide throughout the UK and travelled across the world to complete works for our valued customers.
As we look forward to an exciting 2020, here's a quick look back at our top ten projects from 2019:
1. Tottenham – Car Park Marking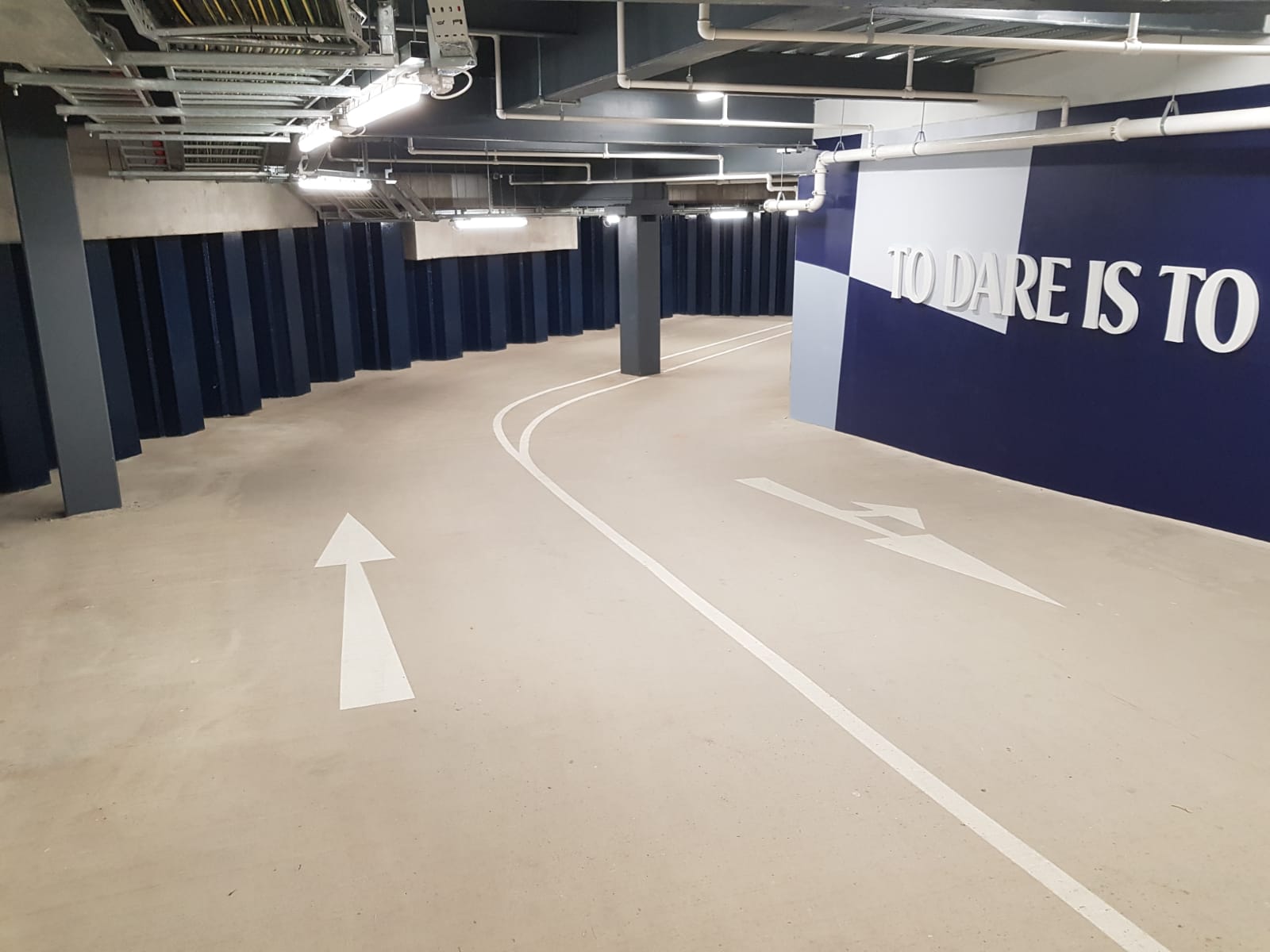 Whether you're a Spurs fan, or indeed a football fan, our car park marking at the home of Tottenham football club stood out as one of our top projects of the year.  From bay marking and zoning to pedestrian walkways and even the traffic cones, everything in the car park was perfectly branded with the team's colours to make a memorable first impression to visitors and fans.  Read more.
2. Felixstowe – Joint Sealing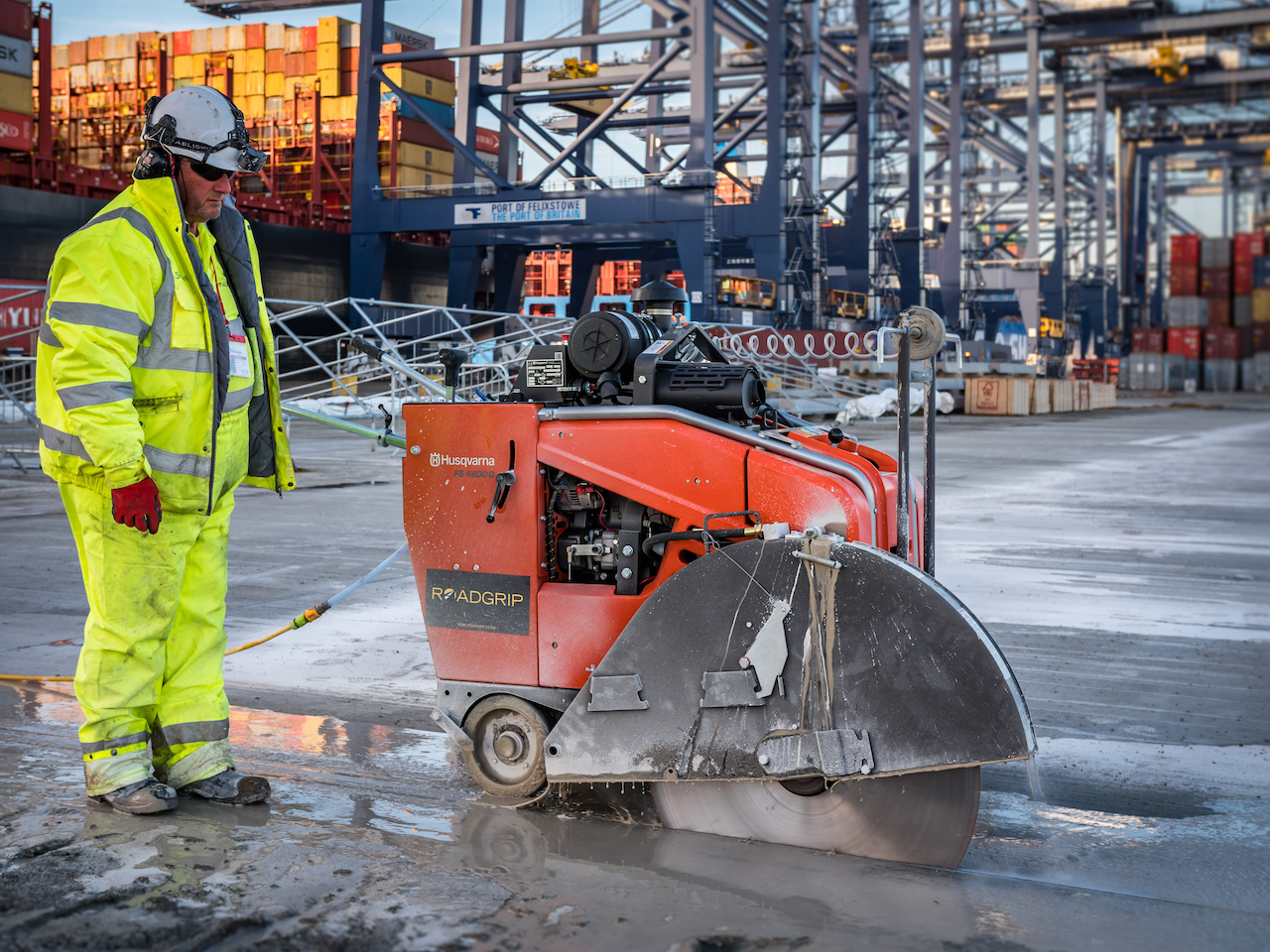 The completion of Berth 9 in Felixstowe was a major undertaking for all contractors involved. As the UK's largest container port, the surfacing needed to be strong to handle the increase in heavy loads.  Roadgrip's specialist team completed the resurfacing, saw cutting, joint sealing and pavement marking against all weathers in the early part of the year with excellent results.  See the video
3. Cheddi Jagan – Airfield Grooving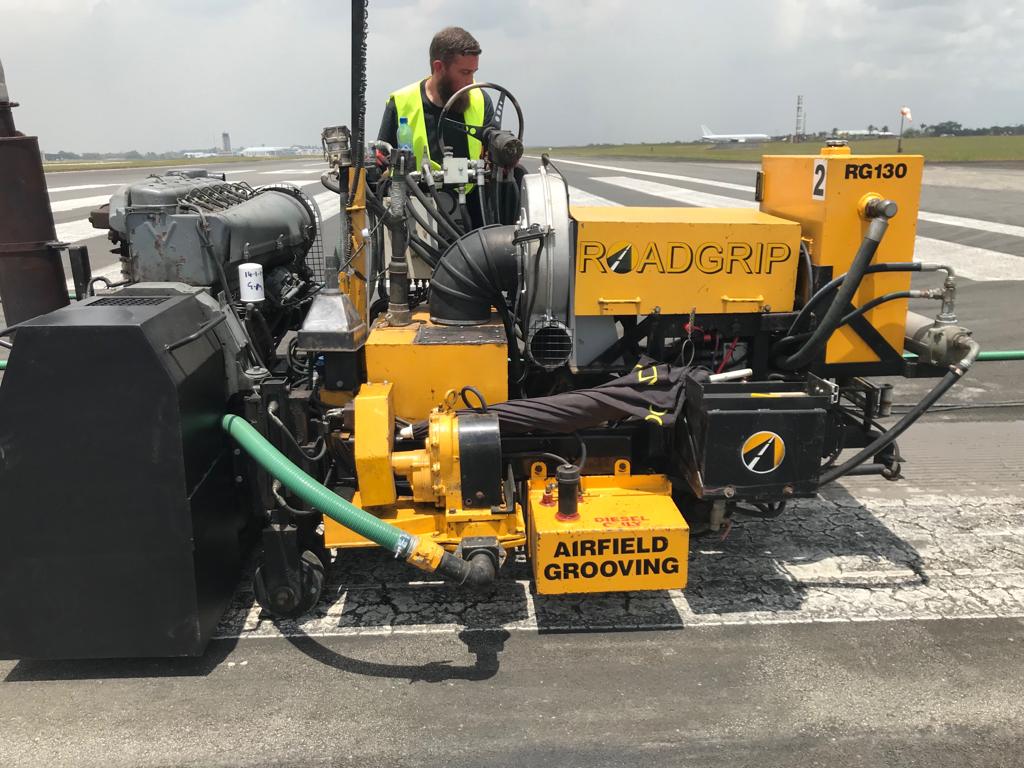 Our global airport team mobilised to Guyana's largest airport, Cheddi Jagan International, to improve the safety on the runway with airfield grooving and line painting. Using our own fleet of specialist machines, we completed 60,000m2 of grooving to increase friction and reduce aquaplaning in heavy rainfall.  Read more
4. Curacao – Rubber Removal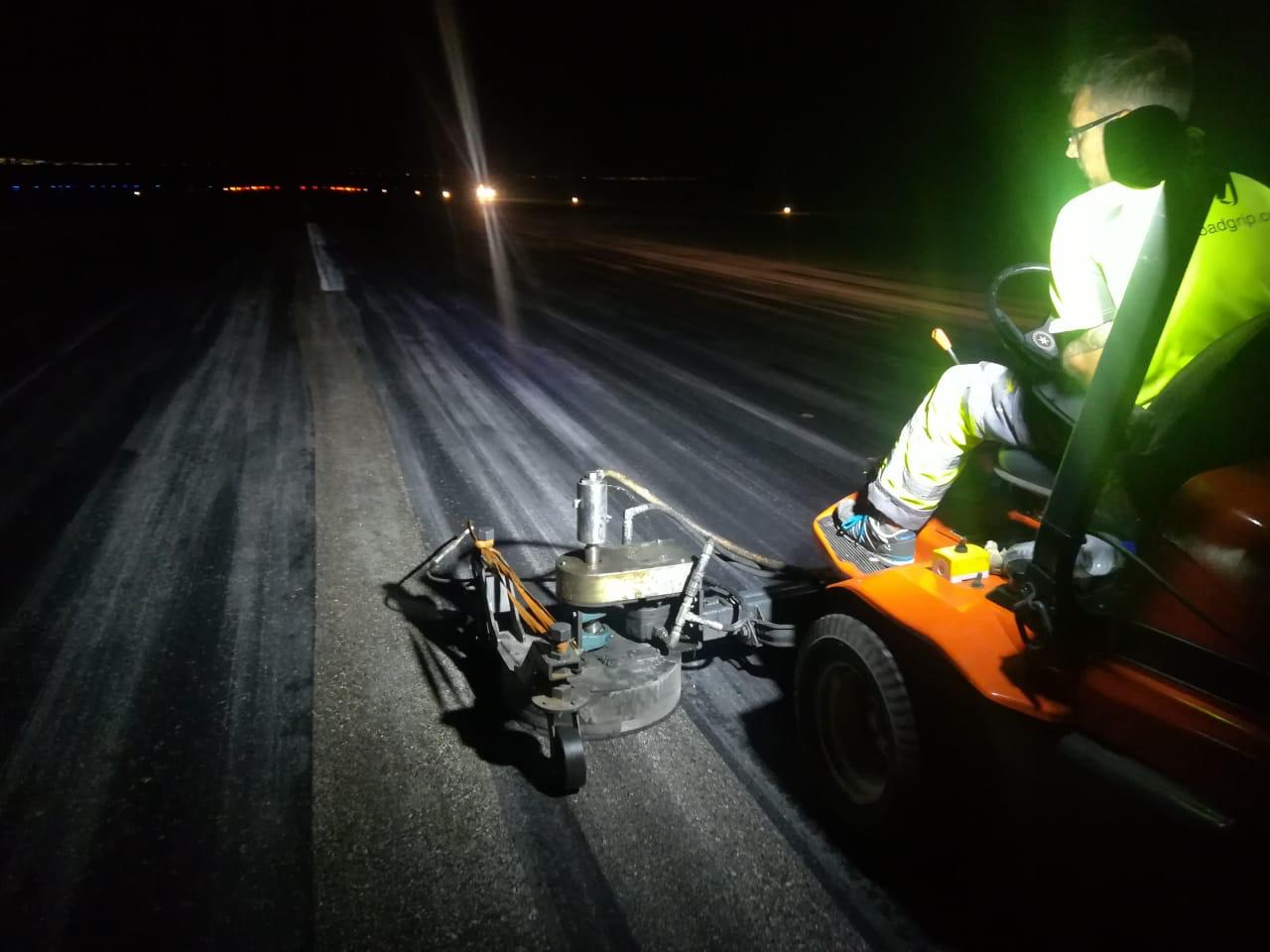 Our quick response global crew transported our fleet of UHP machines to the island of Curaçao to remove 14,500m2 of rubber from one of the Caribbean's longest runways. Ultra-high-pressure hydroblasting removes rubber, oil and debris from the airfield to improve friction for landing aircraft.  Our team worked through the night to ensure minimal disruption to air traffic.  See the machines in action
5. Red Bull – Track Marking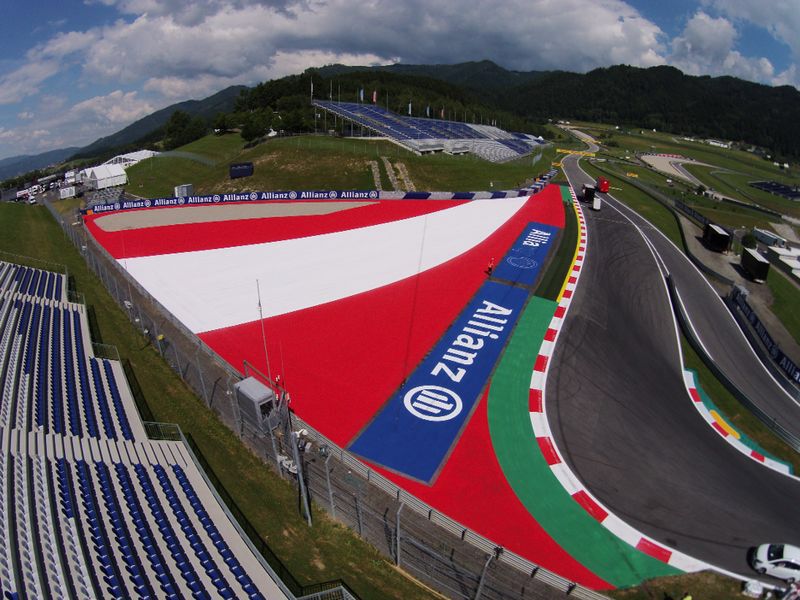 As motorsport fans and leaders in race track marking, Roadgrip is always delighted to be invited back to stunning circuits like the RedBull Ring in Austria.  This time, we were applying a fresh coast of anti-slip paint to the race track and run off areas ready for MotoGP 2019.  As you can see in the gallery, the striking colours of the track markings looked epic against the backdrop of the mountains. Take a look
6. Skopje – Reflective Runway Painting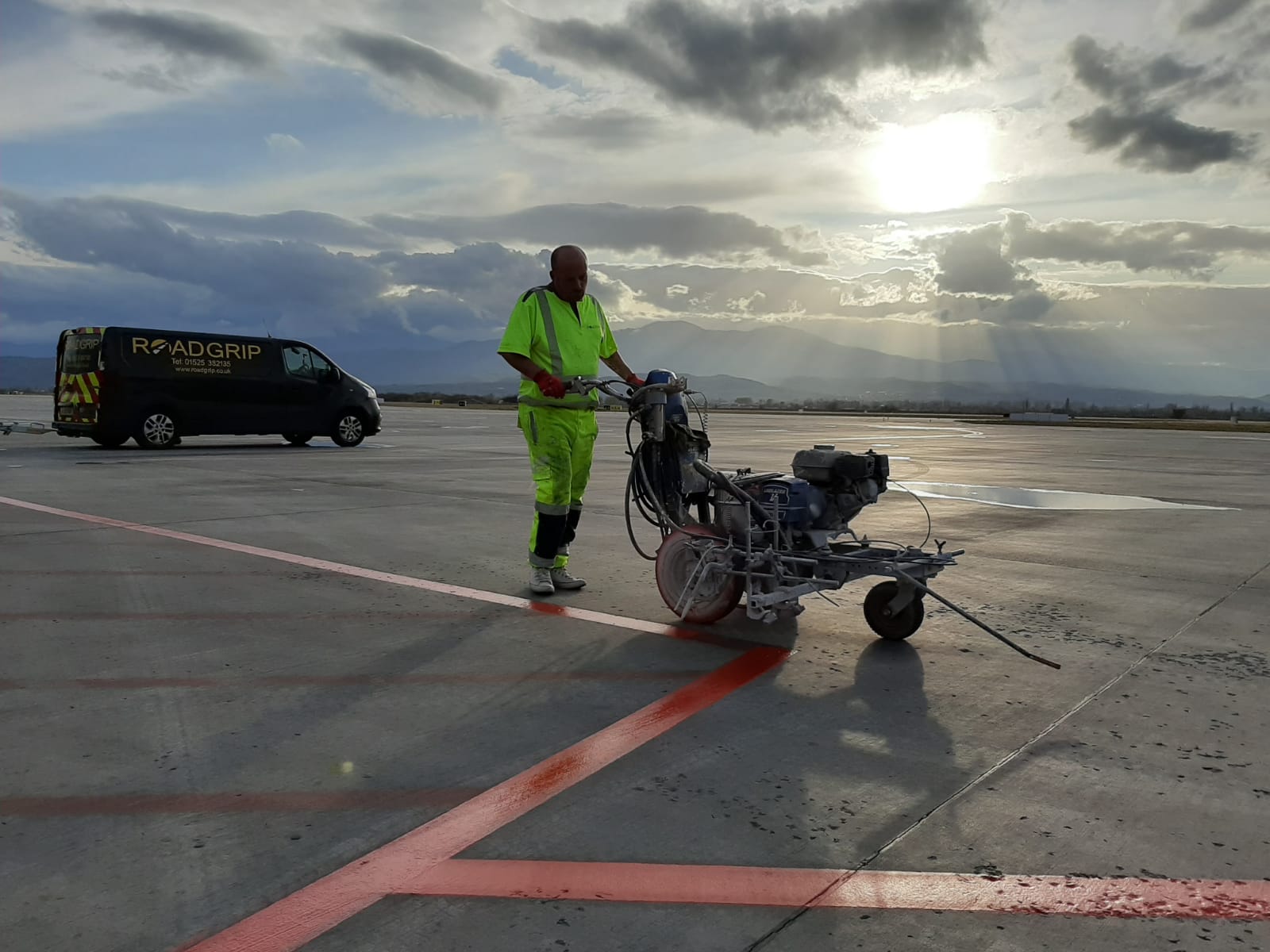 It may have been a long and eventful journey getting there, but our job at Macedonia's largest and busiest airport, Skopje International, was worth it. We completed 5000m2 of line markings and symbols using Ballotini beads and epoxy paint to increase the visibility of the runway markings for aircraft and pilots.  Watch the video to see how we did it.
7. Singapore GP – Track Marking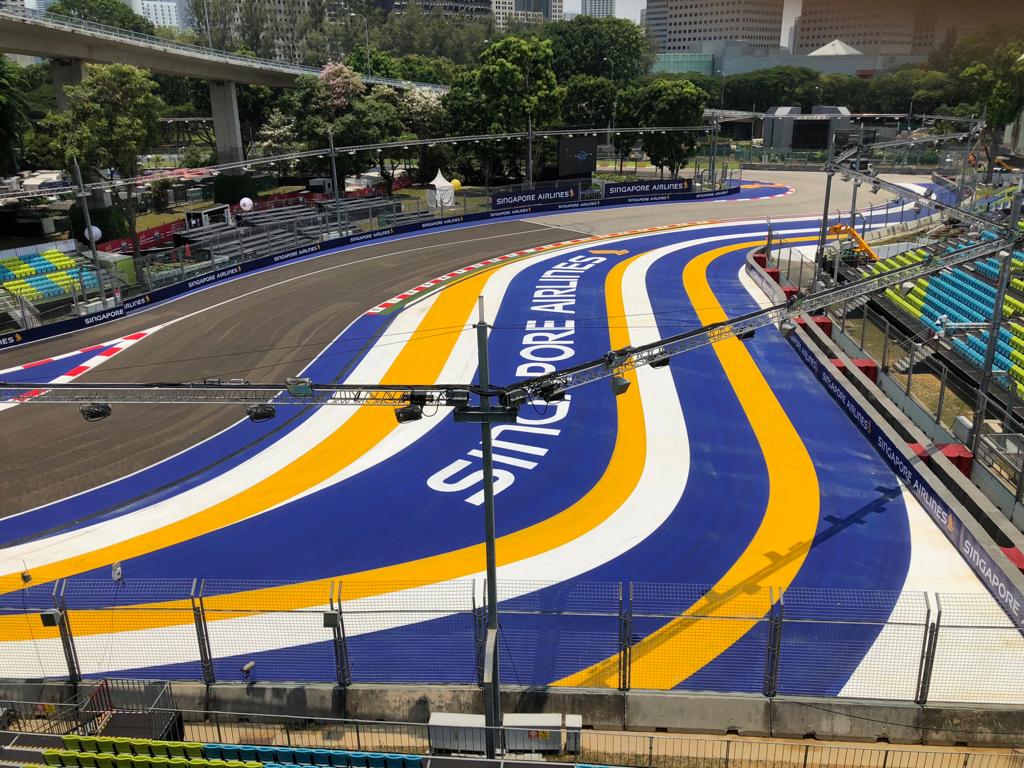 It's not difficult to love what we do when we're enjoying perfect weather at one of the most exciting motorsport events of the year, which is what happened when Roadgrip returned to paint the track at the Marina Bay Circuit in Singapore for the 2019 F1 Grand Prix.  As a street circuit, our motorsports team have a small window to complete 5km of visually striking track markings before the area goes into lock-down.  Take a look at the finished circuit
8. Silverstone – Line Marking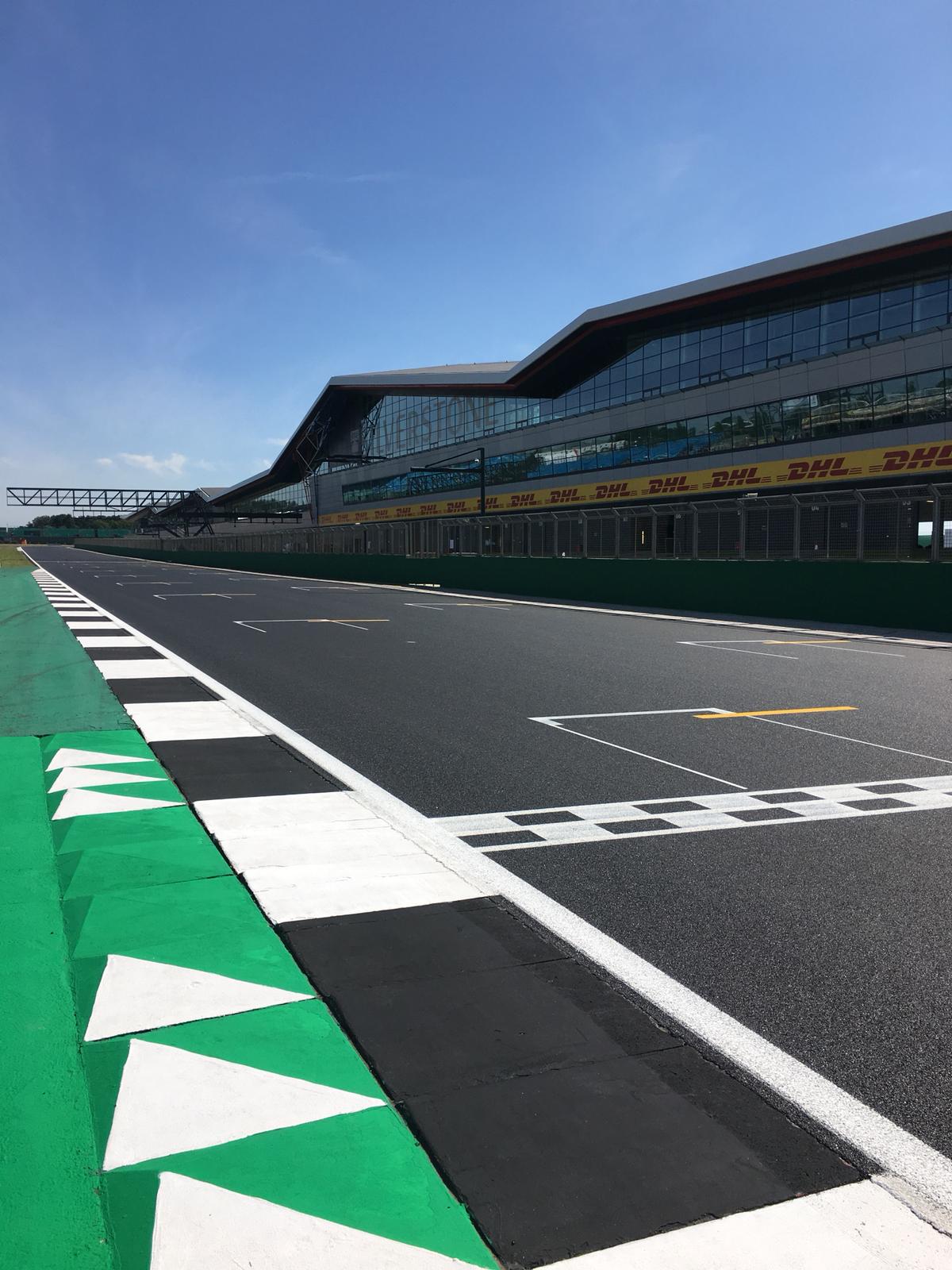 Silverstone is just up the road from our HQ but it's not just its location that makes this a dream job.  Our motorsport team always enjoy working on the track markings for Formula One's Grand Prix event at this famous UK circuit.  For this project, we carried out  line marking to the circuit, internal roads, infrastructure and grandstands around the site.   Take a look
9. Virgin Islands – Friction Testing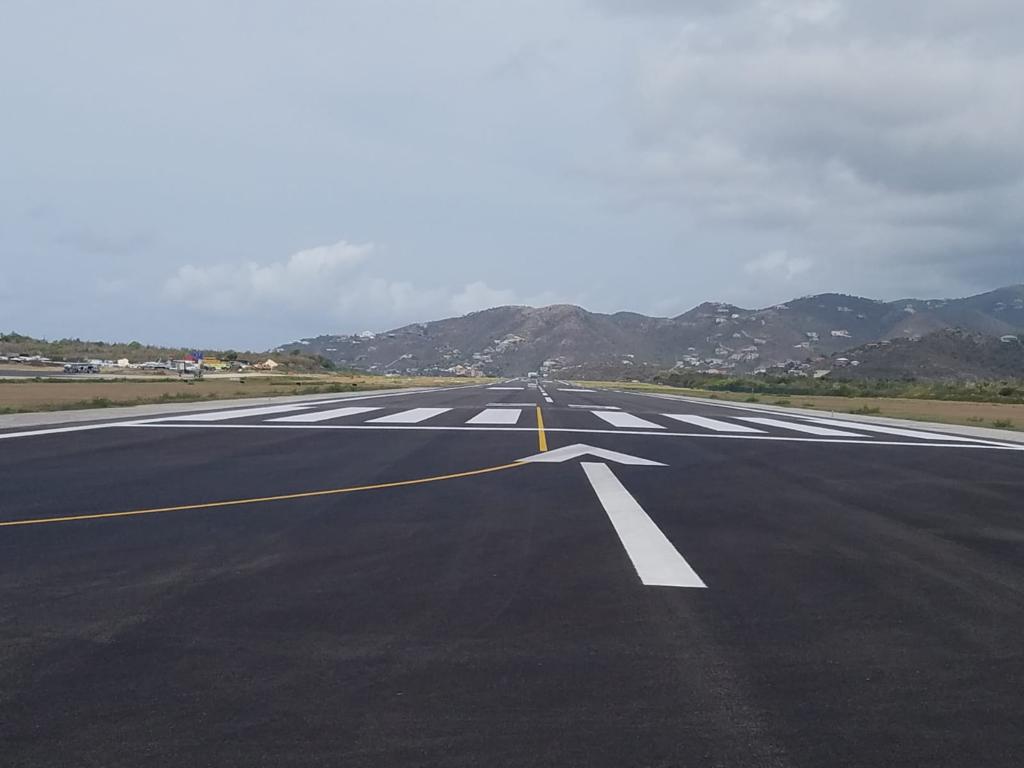 Our global Airports team are specialists in friction testing and were called over to the Virgin Islands to improve safety at Terrance B. Lettsome International Airport.  Before and after resurfacing and painting the runway with reflective beads, we conducted seven ICAO compliant friction tests to review improvements to the airfield's surface and safety for the increased air traffic at this busy airport.  Read more
10. Aruba – Rhinophalt Preservation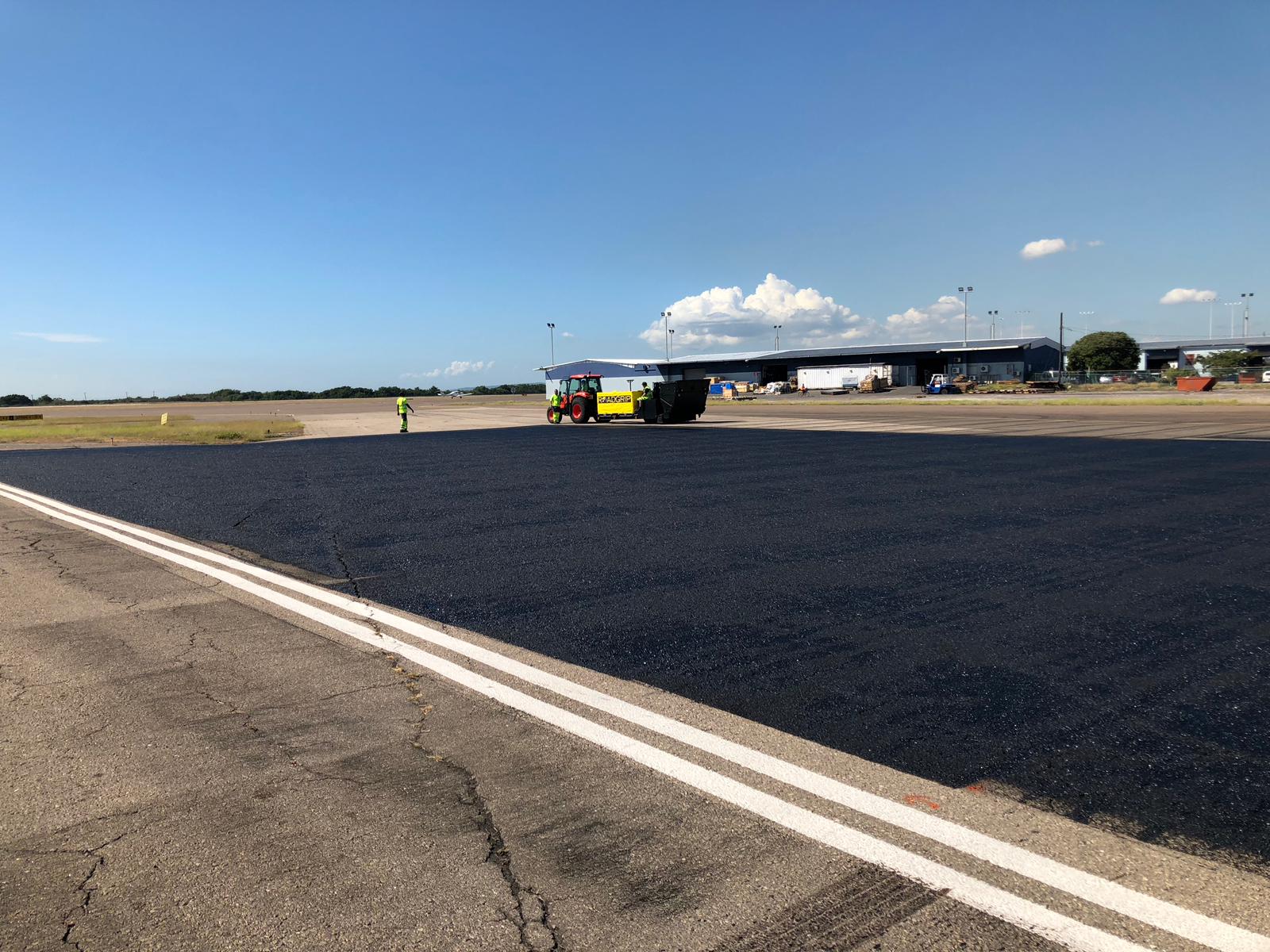 Rhinophalt can extend the residual life of a runway by up to 50%, which is why Queen Beatrix International Airport in Aruba called in the Roadgrip team to help with their runway improvements.  After hydroblasting 20,000 square meters of rubber from the airfield, we treated it with Rhinophalt material and Rhinophalt dust, which provides an instant increase in friction on the surface.  Learn more
There are many more fantastic jobs we completed in 2019 but we couldn't list them all.  Thank you to all of customers for continuing to rely on our UK and global teams for road, airfield, race track and car park services.  We look forward to working with you again in 2020.
If you would like help with your project, please complete the form below and we'll get right back to you with a quick quote.