As we come to the end of the year, we've been looking back over our 2022 motorsport projects. We feel very privileged to have worked throughout the world at some truly iconic venues, racing tracks and street circuits with such wonderful clients and partners. Our team have created some absolute masterpieces in paint that have wowed audiences and racing drivers from here in the UK to Europe, Singapore, Baku and further.
It's hard to narrow it down but here are our top 10 motorsport projects from 2022. Which one is your favourite?
1. Miami F1, USA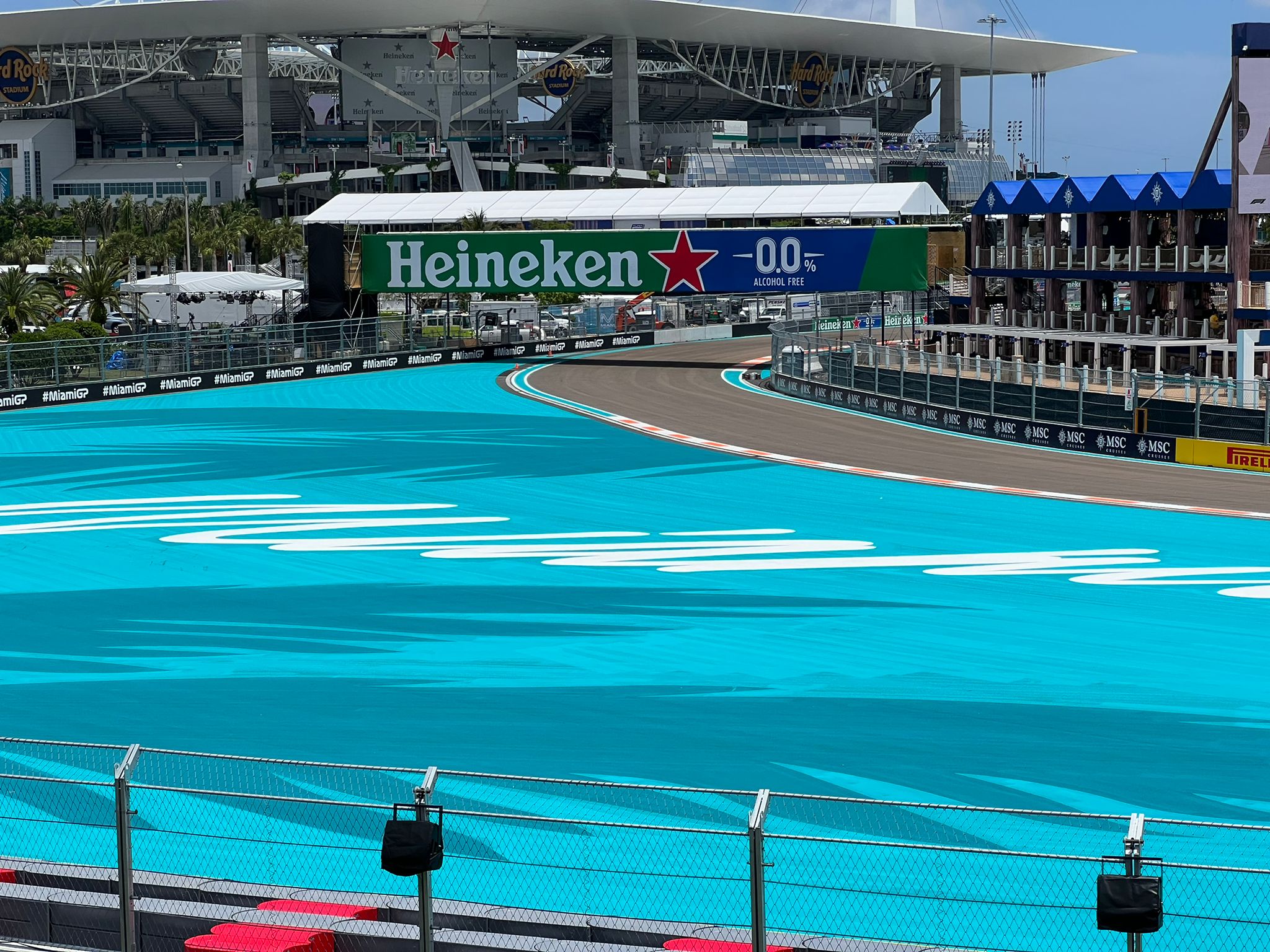 This was a striking new design for the temporary street circuit at the Hard Rock Stadium in Miami. The image of the palm trees looked fantastic from the stands and drone cameras! Take a look: Miami F1
2. Yas Marina, Abu Dhabi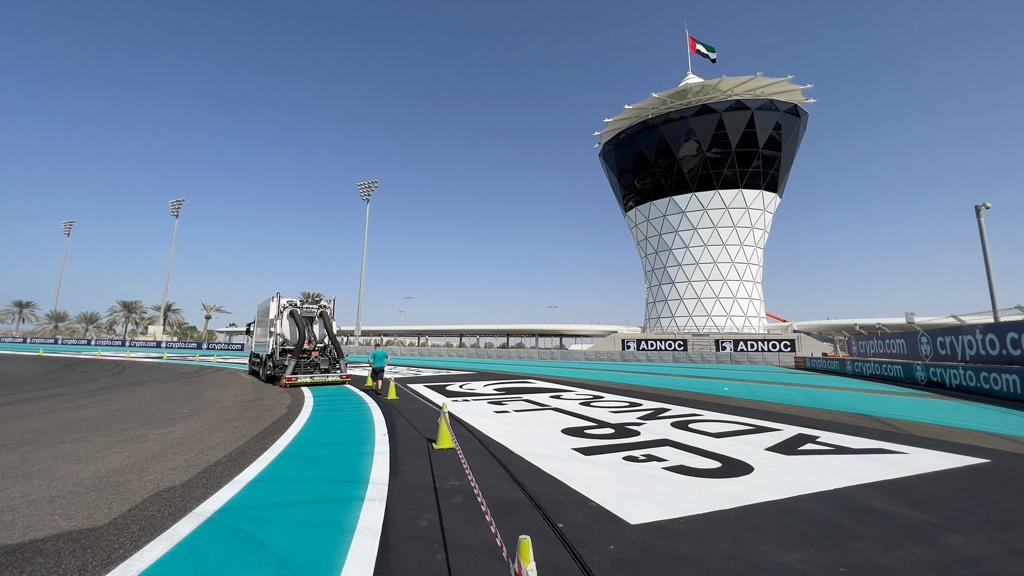 The huge expanse of turquoise on this circuit gives the venue its iconic look in motorsport. See the gallery: Yas Marina Track Design
3. Marina Bay Circuit, Singapore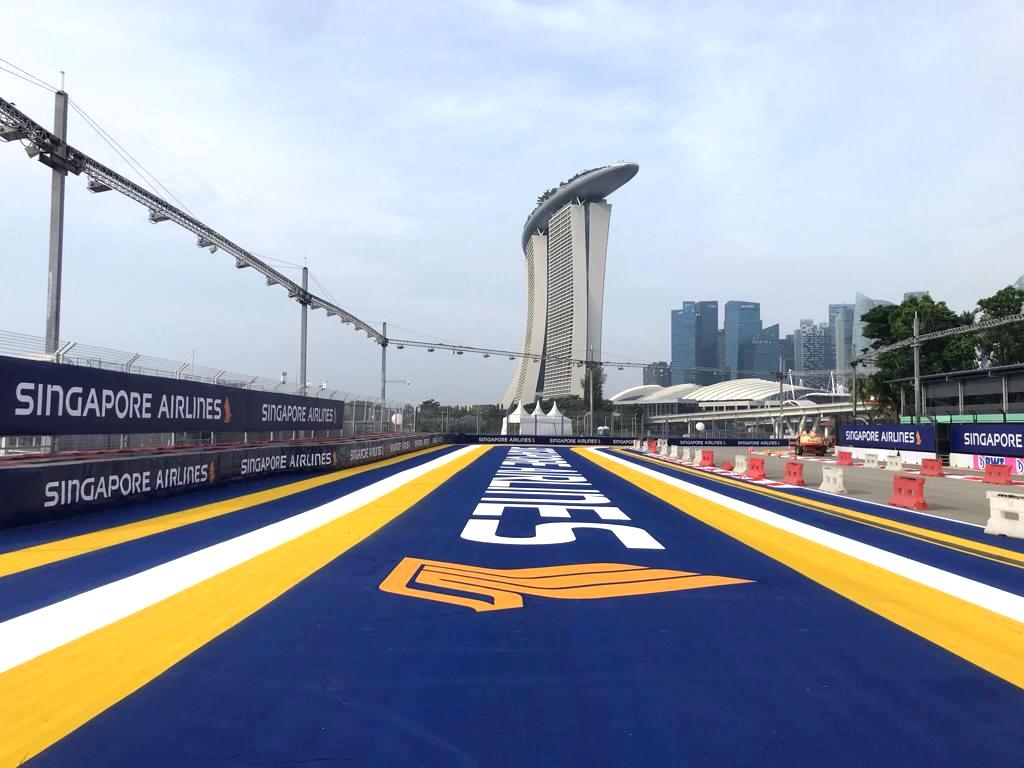 Our team love transforming the streets into this incredible racing track in Singapore. Take a look at what's involved: Marina Bay, Singapore
4. Circuit de Spa, Belgium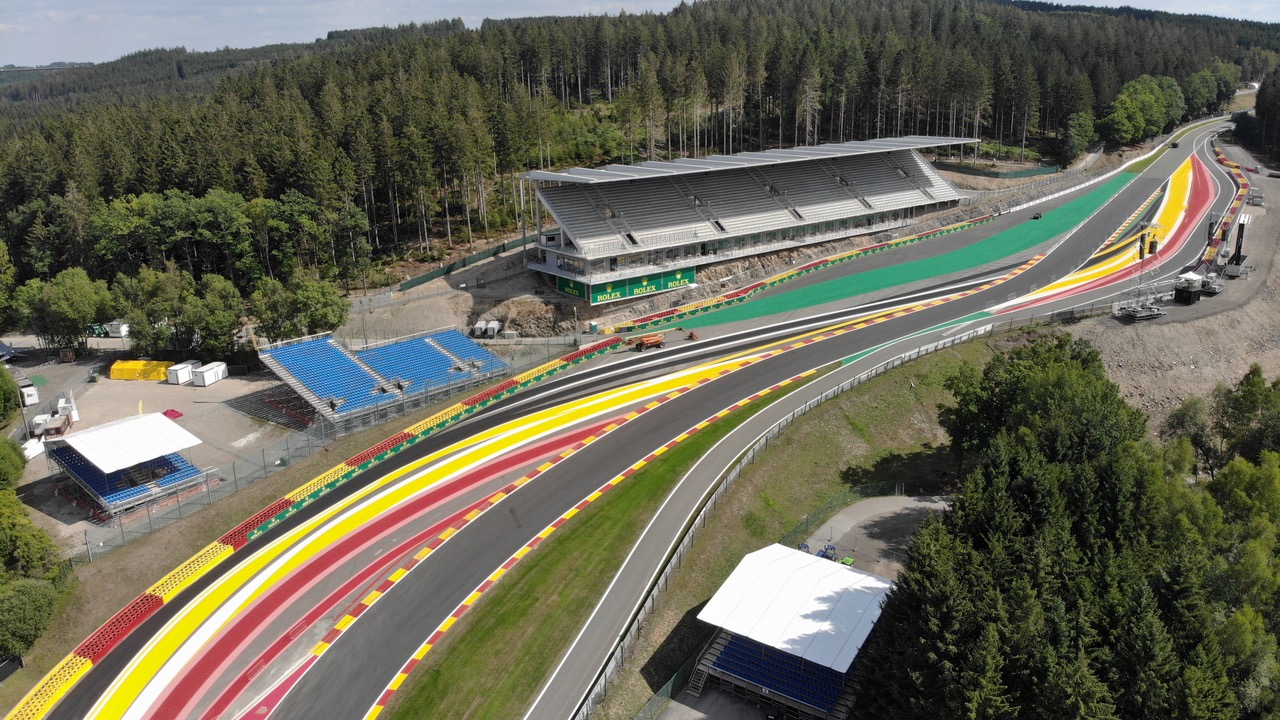 It's such a treat to return to this circuit year after year to paint the track against that stunning backdrop. Take a look: Circuit de Spa, Belgium
5. Formula E, London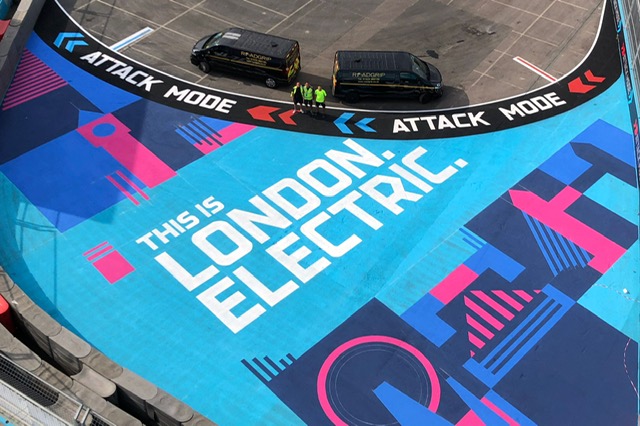 London's Docklands were home to this all-electric racing event. It's a honour to paint the ground graphics for this forward-thinking race. See more: Formula e
6. Losail Circuit, Qatar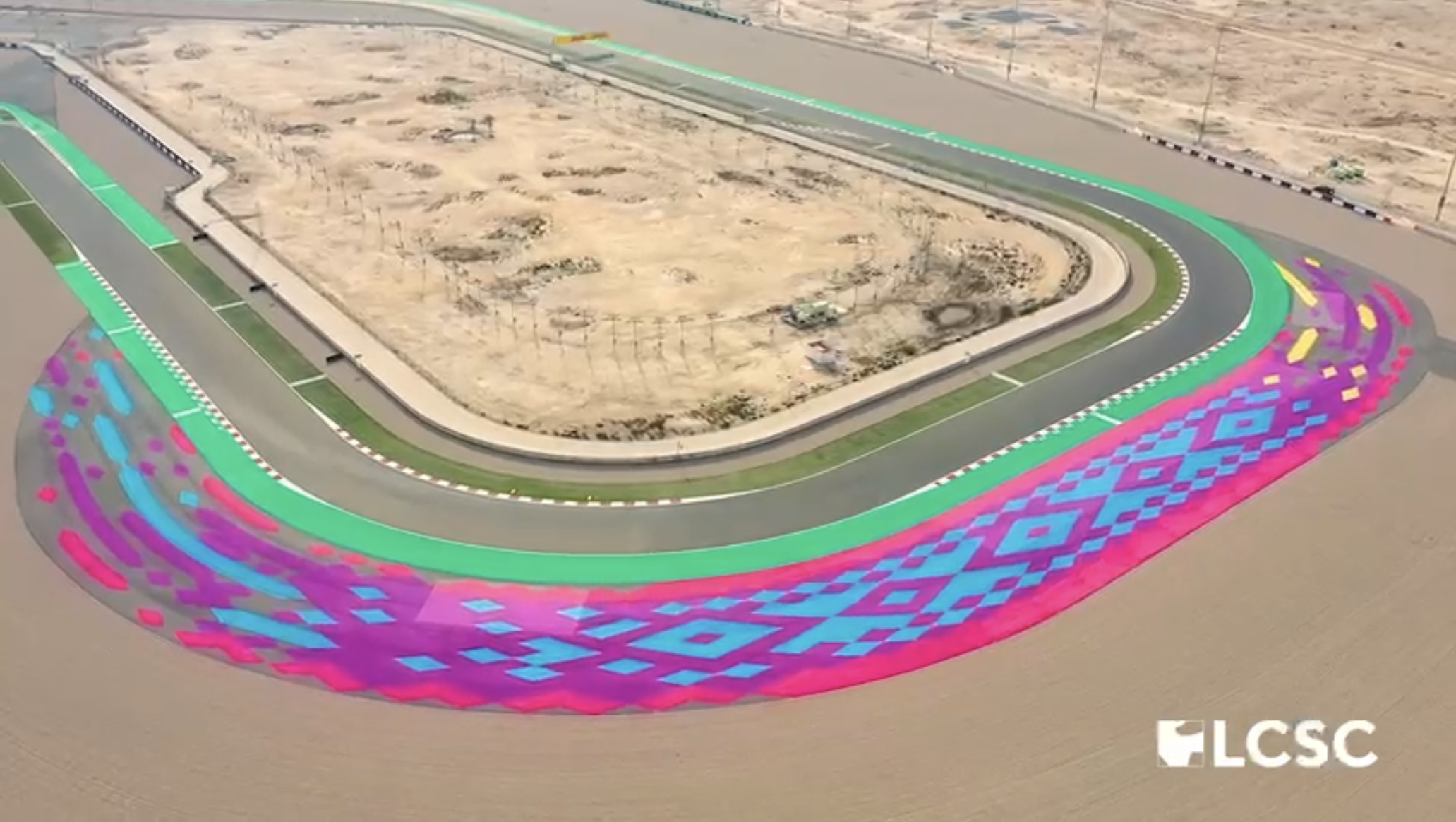 This circuit design comes in top for colour vibrancy in 2022. Check out the full video on our Instagram feed to see the time lapse of how this bold circuit design came together: Losail Circuit Design
7. Red Bull Ring, Austria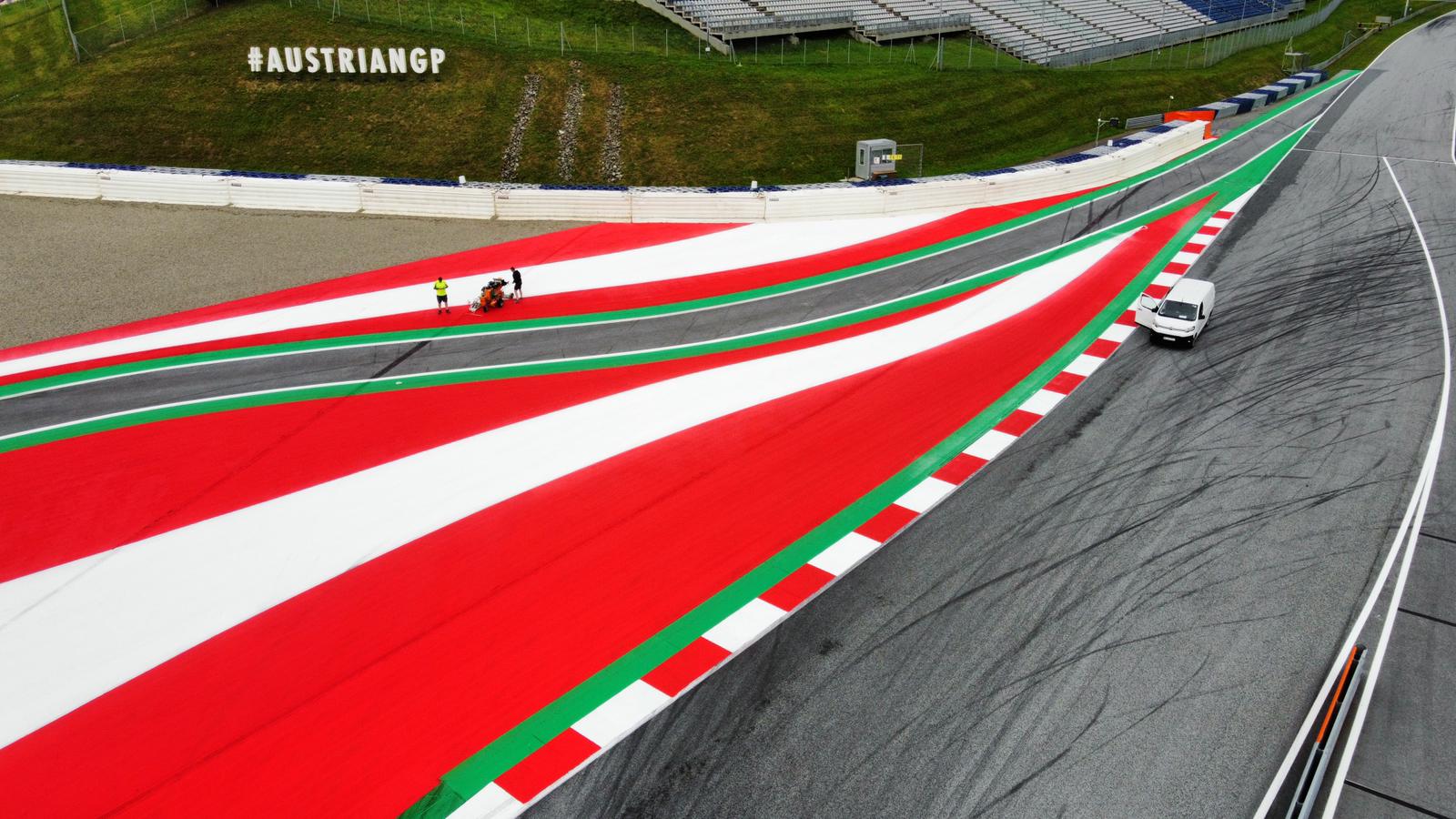 There's something pretty special about being on this track in the mountains, preparing it for the F1 calendar. Take a look at the views here: Red Bull Ring, Austria
8. Azerbaijan, Baku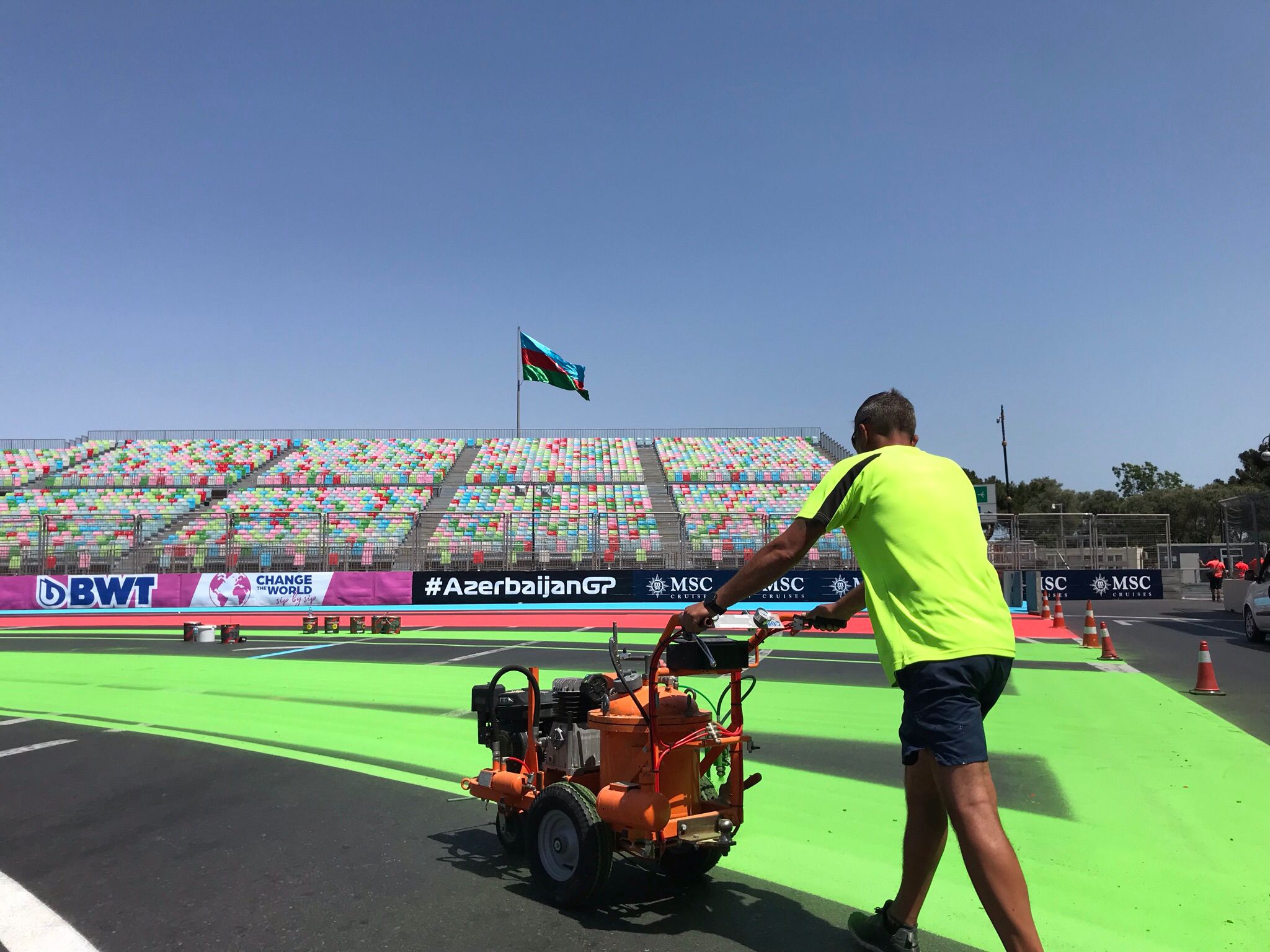 This colourful circuit is the third longest motorsport circuit in the racing calendar and a real pleasure to paint. See the full project here: Azerbaijan, Baku
9. Jakarta

We had some great fun with these ground graphics for the FIA Formula E World Championship in Jakarta! See the photos here: Jakarta 2022
10. Jeddah Corniche, Saudi Arabia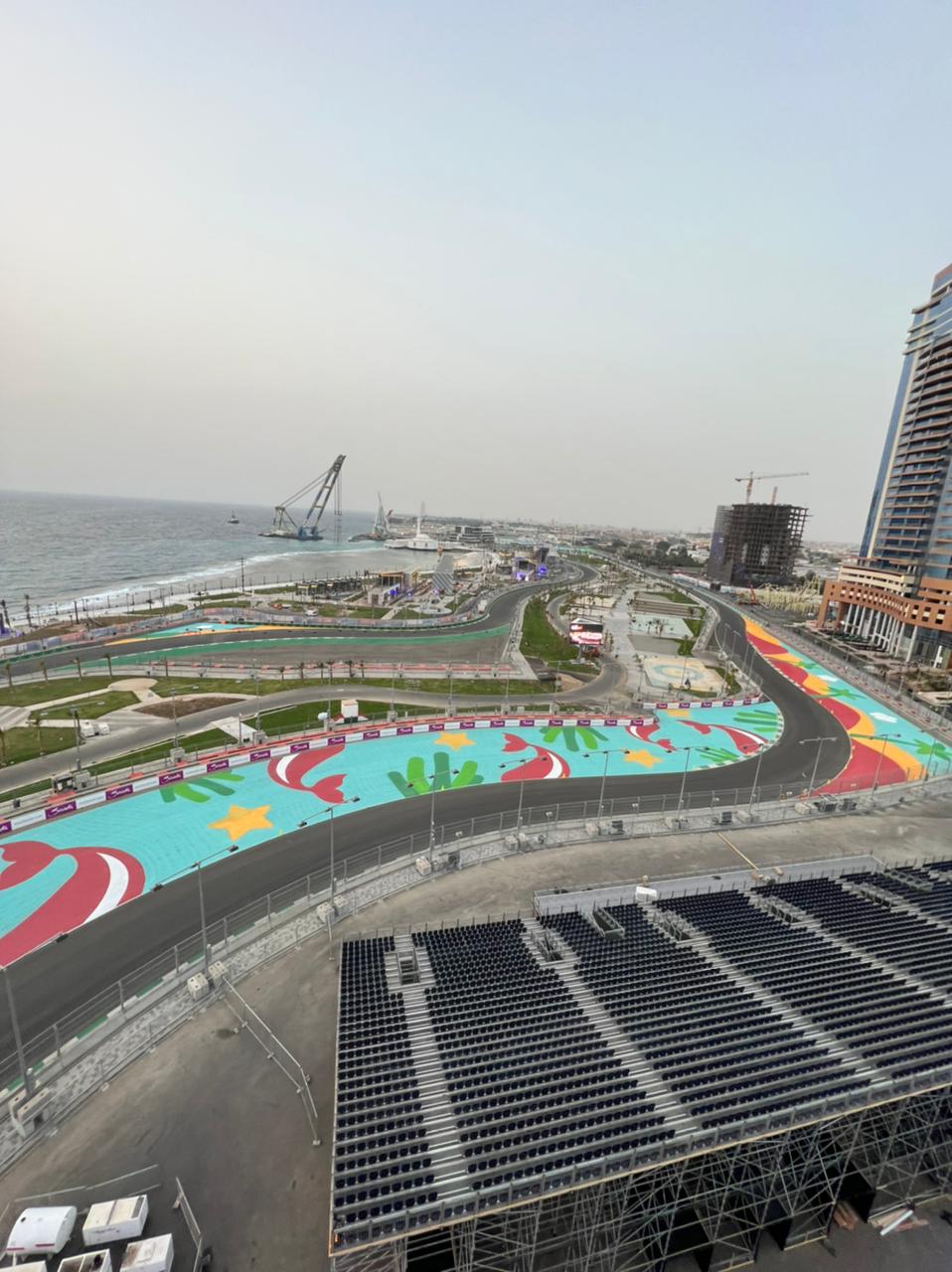 Here's another unique design, this time from the artist Rex Chouk who was commissioned to create this playful graphic for the Jeddah Corniche circuit in Saudi. Take a look: Jeddah Corniche Design
We'd love to know which your favourite is. Let us know on our LinkedIn page or drop us a line. Interested in refreshing your circuit in 2023? Visit Roadgrip Motorsport or contact us to discuss your project.